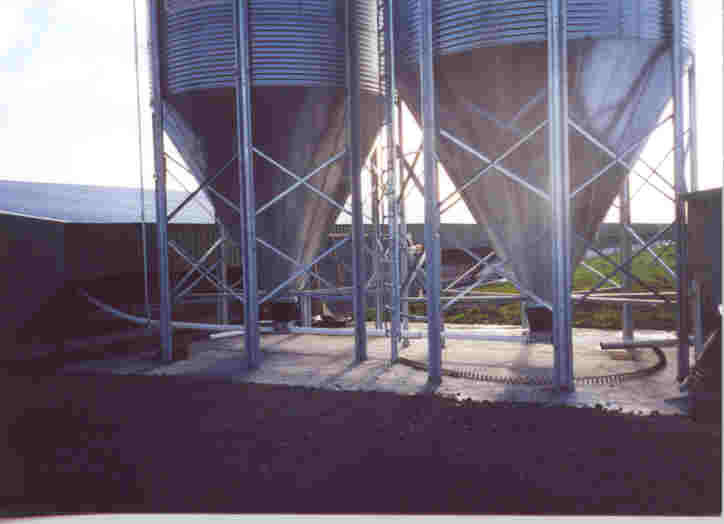 Silo - Feed Delivery System
We offer several unloader systems including single, twin, tandem and twin tandem models. The auger can be direct or belt driven by a 1/3 - 1 1/2 horsepower totally enclosed fan cooled motor at standard 358 RPM. A wide selection of accessory equipment is also available including extension hoppers to adjust auger lengths, time clocks, automatic shut-off switches, intermediate drop kits, and y-drops. Both tubing and augers are available in four sizes with capacities ranging from 15 lbs. to 220 lbs/minute (6.8kg to 99.8kg/min). Whether it's ground feed, crumble feed, mash, high moisture corn, shelled corn or pellets the equipment has the ability to handle it.
Please call Imexco to confirm pricing and place product and part orders.
Product Manual